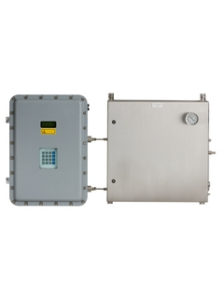 SS2100i gas analyzers [Exceptionally reliable for measuring trace gas components]. Continuous measurement for monitoring H2O, CO2, H2S, NH3, and C2H2 in natural gas and hydrocarbon processing applications in ATEX/IECEx  Zone 1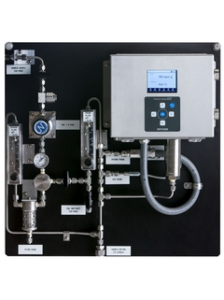 OXY5500 oxygen analyzer. [Accurate and reliable O2 measurements for natural gas and gas processing applications]. Using quenched fluorescence (QF) technology, this compact analyzer is perfectly suited for measuring oxygen in natural gas and gas processing applications.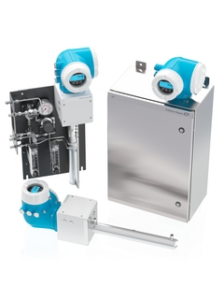 J22 TDLAS Gas Analyzer [Proven technology for accurate and reliable measurement of H2O in natural gas]. The J22 gas analyzer provides reliable H2O measurements in natural gas using tunable diode laser absorption spectroscopy (TDLAS) laser-based technology.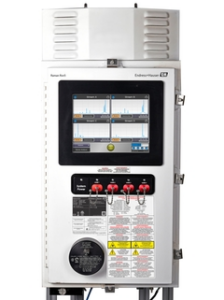 Raman Rxn5 process analyzer [Turn-key process Raman analyzer for quantitative chemical composition measurements]
H2O, H2S, CO2, and O2 measurements for pipeline integrity
For safe transportation of natural gas through pipelines it is important to process the natural gas to remove contaminants that will affect the quality and also preserve integrity of the pipeline. Contaminants such as H2O, H2S, CO2 and O2 are regularly measured at different points prior to reaching the gathering site or end user.
Measurement of H2O, H2S, CO2, and O2 in natural gas pipelines at the point of production and gathering sites, custody transfer points, compression stations, storage facilities, and in distribution systems is critically important to protect pipelines from corrosion and meet gas quality specifications. 
TDLAS and Quenched Fluorescence (QF) analyzers have proven to be highly effective for continuous on-line monitoring of these contaminants in natural gas pipelines. 
High-resolution lasers provide selective and specific measurement of H2O, H2S, CO2 in natural gas streams 

No field calibration needed 

Highly accurate measurement with National Institute of Standards and Technology (NIST) – traceable factory calibration 

Accurate O2 measurements even when H2S is present, using Quenched Fluorescence technology
Composition measurement of liquefied natural gas (LNG)
Accurate measurement of the composition of liquefied natural gas is necessary for calculating the energy content (BTU value and Wobbe index) and monetary value of the fuel during production and at downstream custody transfer points. In baseload LNG plants composition measurement of liquefaction rundown to storage tanks facilitates process control to avoid off-spec product. 
Composition measurement is essential to transactions in LNG import / export terminals, marine bunkering, and truck loading operations. 
The Kaiser Raman analyzer measures LNG composition directly in the cryogenic liquid, in real-time, without the need to vaporize a sample for analysis. Eliminating the vaporization step required for gas chromatography reduces analysis time from minutes to seconds, and significantly improves measurement accuracy.
Pilot™ cryogenic probe enables direct measurement in the LNG stream without sample extraction and need for vaporization

Raman Analyzer Field Calibration Tool verifies transmission intensity and calibration as described in GIIGNL custody transfer handbook
SF6 Gas Analyzer
Gas analyzers are innovative and reliable instruments for determining the quality of different insulating gasses. Among these insulating gasses include;  SF6, Novec™ 4710 gas mixture (g3 gas), etc. The SF6 Gas analyzers can measure the concentration of up to six parameters, depending on the selected equipment variant.
Provides measured values for humidity, gas composition (purity) and decomposition products (optional)
Monitoring of the concentration of SF6 gas in the ambient air for guaranteeing operational safety in enclosed spaces
The GA35 has been specially designed for detecting SF6 gas concentration in enclosed rooms. If the SF6 gas is processed or stored, harmful quantities of SF6 gas can escape due to improper operation or leakages. The GA35 continually monitors the ambient air by means of a non-dispersive infrared sensor. Usually, samples are permanently taken near the gas tanks or gas-insulated switchgear on which large quantities of SF6 gas can escape within a short time.
SF6 gas-filled switchgear must be monitored, following maintenance and new installation, for a specified time, in order to eliminate any leakage or defective maintenance. The GDI-100-D enables this temporary monitoring and records the parameters; gas density, pressure and temperature.